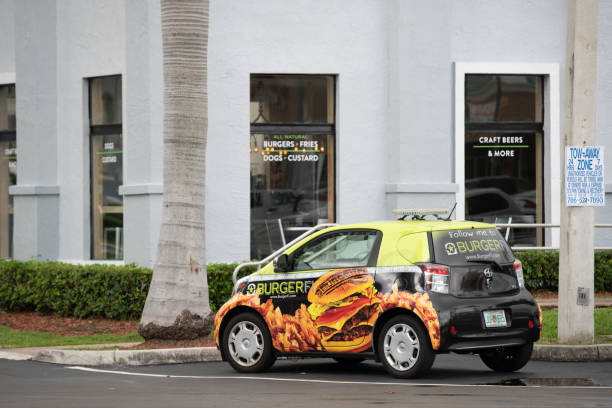 30 Nov

Want to Make a Unique Marketing Impact in Dubai?

Sometimes, the solution to uniquely brand and promote your company is as close as your parking lot. Vehicle graphics turns your company car or fleet of vans into mobile billboards. Your advertising goes straight to the heart of your target market for a fraction of the cost of other types of advertising mediums.

Your car, service van, or delivery truck can be 24*7 billboards on wheels with a vehicle wrap, displaying your message in bright, vibrant colors and graphics. Today, COLART uncovers five reasons why vehicle graphics are a smart investment for your business.

Let's dive right in.

With other forms of advertising, the brand equity you build through repeat viewings disappears once you take down a poster or stop running an ad on the TV or any other medium. Online advertising has a straight-up 26% chance of being hidden behind an ad blocker.

Your vehicle wrap continues to work for you whether you are on the road between appointments, parked outside the office, or at a client's house. As customers increasingly eliminate advertising from their lives, your wrap pushes on keeping your branding top of mind.
Capitalizes on local marketing
In the last few years, local marketing has become a big deal. Businesses that work in a specific geographic boundary do not need unqualified leads outside of their market. Radio, TV, and print often cover markets larger than a company's territory, which leads to telling exciting prospects, "Sorry, but we don't go there."
Vehicle graphics in Dubai works in your local territory. A lead produced by vehicle wraps is always within your marketing boundaries.
Boost your professional profile
If you want to elevate the profile of your business to the next level, you can't do better than clothing your company vehicles in professionally designed and installed vinyl wraps. Even if you only have one van, the fact that you've chosen to make it stand out with bold graphic design gives you the upper edge of credibility.
The design must be as well thought through and eye-catching as possible. Avoid considering text that wraps around the vehicle and fonts that are difficult to read. Keep your design simple and pared-back, rather than fussy and cluttered, and your potential customers will be happy to take action instantly.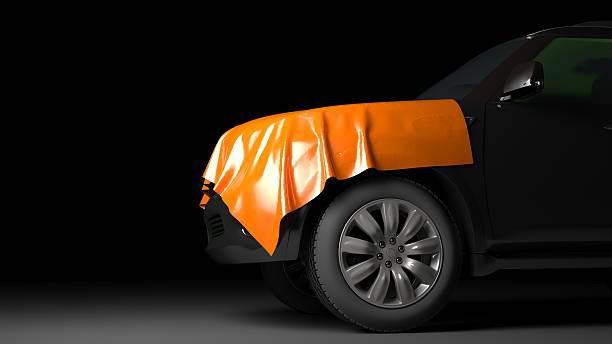 Getting a wrap for your car may seem like an extra/unnecessary expense at first thought. But, it's a brilliant business investment you can make from the sales point of view. Today, advertising strategies are often options that have a short lifespan. A vehicle wrap is an advertising technique that will get you a lot of impressions and will last a long time. The materials used are heavy-duty and designed to last for several years. You can stay hassle-free as you do not have to replace your advertising very often.
A high-quality wrap allows you to get the message across in a very intriguing and eye-catching way. It can also be a highly flexible way of achieving your business goals, allowing you to create and then update dynamic marketing campaigns.
Transform your vehicle into a mobile billboard with vehicle graphics and get noticed easily without huge marketing cost | Vehicle Graphics in Dubai
COLART applies its 28+ years of technical and creative expertise to deliver innovative vehicle signage to all vehicle fleets, irrespective of their size. With our quality stickers and high-end print, we ensure an excellent treat for vehicles and return on that investment for a longer duration. The vehicle graphics make the vehicle look attractive and keep sending messages as it runs on the road.
We have a team of highly talented, dedicated, and experienced experts in designing, producing, handling print management, signage removal, and signage installation. We believe that if you can visualize the goal, we can create for you! To know and understand more on Vehicle Graphics, just Leave it to the Expert!!
To know more, contact us now: +971 55 9745050.